Key Facts
Walk-in Patients

158,046

Camp Patients

30,236

Total Patients

188,282

Surgeries on Walk-in Patients

7,959

Surgeries on Camp Patients

9,042

Total Surgeries

17,001

Refractive Error Corrected on Walk-in Patients

37,994

Refractive Error Corrected on Camp Patients

6,517

Total Refractive Error Corrected

44,511

Community Outreach Camps Held

332
Figures for FY 2019-20
IGEHRC Lucknow began operations on 1 May 2008 and is a top-of-the-line eye care facility with dedicated and specialised clinics for different eye ailments, offering comprehensive eye care under one roof. The dedicated team includes ophthalmologists in all specialities in eye care.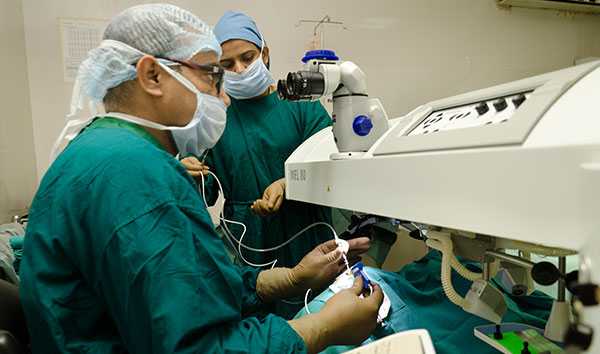 The facility, spread over more than 40,000 square feet, offers 150 eye beds, including an air-conditioned day care facility, air-conditioned suites, single and double rooms, non air-conditioned single, double and four bedded rooms, general ward and outreach in-patients wards. The multi-disciplinary super speciality hospital is fully equipped with the latest equipment - comparable with the best in the world - to diagnose and treat every eye disease under one roof.
The hospital has generated huge demand for its services within a short span of time and today attends to 500 plus patients every day. IGEHRC Lucknow is the only hospital in UP that provides even specialty eye care at subsidised rates. Specialities such as retina, cornea, glaucoma, oculoplasty, paediatric ophthalmology, low vision, etc., are availed of by the entire population of UP. These patients otherwise needed to travel to Delhi or other far flung areas and, on top of this, the costs of the services deterred them.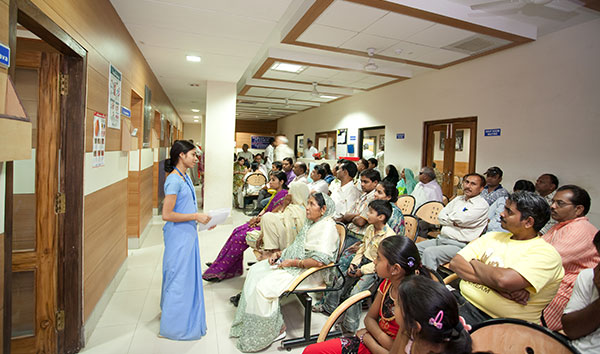 The hospital caters to the eye care needs of Lucknow and five nearby districts of Sitapur, Raebareli, Barabanki, Pratapgarh and Unnao covering a total population of 15.5 million.