Key Facts
Fellowships in Ophthalmology offered:

10-15

Cumulatively number of Fellows graduated:

40

Number of papers presented by IGEHRC doctors: over

70

Cumulatively number of MLOPs trained:

205

Number of MLPs under training:

31

Number of MLOPs under training:

31
As on 31 March 2020
IGEHRC is the committed to bridge the gap between eye care providers and those who need treatment. India has the largest population of persons with blindness. A primary reason for this is a shortage of trained professionals in eye care as well as an inequitable distribution of workforce that is available. One way of addressing this problem is by building capacities and creating a larger workforce proficient in eye care.
The hospitals have been training Mid-Level Ophthalmic Personnel (MLOP) since inception. MLOPs form the service backbone of the hospitals; these are young women selected from nearby villages who undergo rigorous two-year training in all aspects of patient care at IGEHRC facilities. Trainees are paid a stipend and receive competitive salaries on completion of training.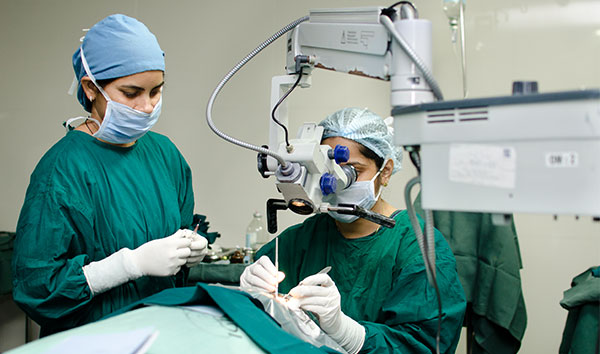 IGEHRC also runs long- and short-term programmes that have been instrumental in providing long-term fellowship training to ophthalmologists in different specialities of Ophthalmology; MLOPs in different aspects of eye care; and Optometrists in apprenticeship and practical work.
These training activities make IGEHRC the largest training centre in UP.
Currently, a Community College is in the process of being established in Amethi to empower the youth by training them in different sub-disciplines in eye care. Comprising a built up area of 4,000 square foot, the Community College is expected to have the twin outcomes of creating a larger trained workforce in eye care and marketable skill sets for the youth from the neighbouring communities. The enhanced workforce will help take eye care to the needy populations and create a community that is better equipped for eye health. The Community College will provide training in various disciplines in eye care such as general ophthalmology, refraction, patient care and counselling, outreach programme management, operation theatre services, support services, etc.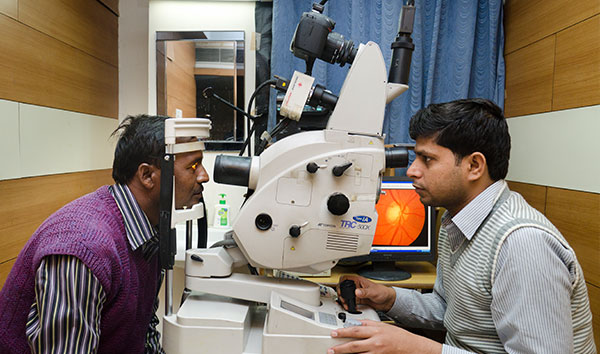 Further enhancement of capacity is planned through a 300 bedded tertiary hospital being built in Gurgaon, Haryana. The hospital is planned to be a Centre of Excellence in clinical care with specialities and training, eventually evolving into a structured teaching, research and resources centre.