Key Facts
Walk-in Patients

33,534

Camp Patients -

Total Patients

33,534

Surgeries on Walk-in Patients

1,151

Surgeries on Camp Patients

15

Total Surgeries

1,166
Community Outreach Camps Held -
Figures for FY 2019-20
IGEHRC Sohna, Gurugram, is a small rural, secondary level hospital situated in village Raipur, Sohna. The aim of the hospital is to provide quality eye care to the target population in Mewat. Mewat is one of the most backward districts in Haryana and consistently performs poorly on all human development indices.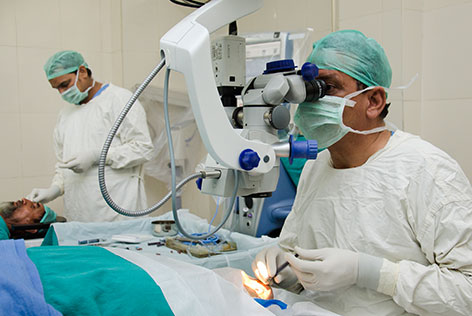 The hospital began operations on 8 August 2014. Within the first few months of operations, the hospital has justified its need and is seeing 100 plus patients daily and performing approximately 150 surgeries every month. Infrastructure includes two refraction seats, a three-table operation theatre, and a 16-bed ward with four beds available for day care. Services include refraction and optical dispensing, cataract, glaucoma and basic cornea. The hospital has upgraded to include advanced diagnostic and surgical treatment for paediatrics and vitreo retina.
The hospital also holds three to four outreach camps per week in identified areas of high need. OPD in this rural hospital sees complex cases due to years of neglect, and the complicated cases are referred to All India Institute of Medial Sciences in New Delhi.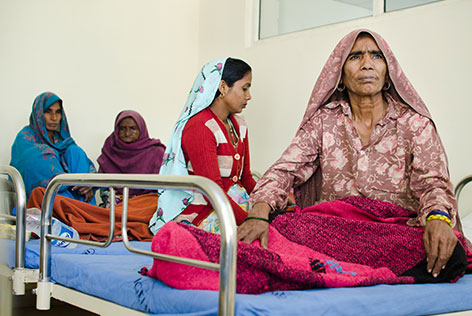 The IGEHRC Sohna rural model is based on the Trust's belief that quality eye must be reached to socially and financially deprived communities that need it most at their doorsteps. RGCT plans to replicate this self-sustaining model in the neediest districts of UP in years to come.